Equipping yourself with the Certified Quantity Surveyor (CQS) designation highlights to clients that you have experience and knowledge that spans across the three Quantity Surveying core competencies (pre-contract, contract documentation, and post-contract).
CQS is available to professionals who have been an AIQS corporate member (Associate/Member or Fellow) for more than three consecutive years or those who have more than five years Quantity Surveying experience and are applying for Member grade.  Please note that CQS is a designation that sits alongside your membership grade.
Advancing to CQS Unveils a Myriad of Opportunities
The ability to showcase to clients that you have the requisite Quantity Surveying skills, experience, and knowledge to deliver exceptional services
The opportunity to collaborate on projects with organisations that now demand the services of a CQS
Being able to enhance your marketing collateral as you are rewarded with the official CQS logo and postnominals as well as promote yourself as a Certified Quantity Surveyor
Eligibility for inclusion on AIQS committees and registers as they become available.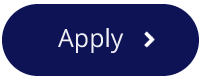 If you have any questions relating to the CQS designation, please contact us.