NSW Building Commissioner: Changing Roles in a Post Design & Building Practitioners Act Environment
2:00pm Thursday, 27 August 2020
3:00pm Thursday, 27 August 2020
AIQS has organised for David Chandler OAM, the NSW Building Commissioner to present a webinar on Changing Roles in a Post Design & Building Practitioners Act Environment.
During his presentation, David will deliver his insights into the importance of quantity surveyors in the development of trustworthy buildings.  David will also talk about the Design and Building Practitioner's Bill and the Residential Apartments (Compliance and Enforcement Powers) Bill.
We welcome you to submit your questions for David prior to the webinar, enabling us to make the best use of the hour.  Email your question/s to events@aiqs.com.au before Friday 7 August, 2020.
About the Speaker: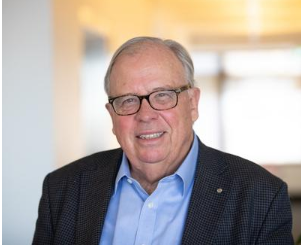 David Chandler OAM
NSW Building Commissioner
In his role as the NSW Building Commissioner, David is improving the quality of construction and restoring trust in the industry.  David has more than 40 years' experience and was awarded an Order of Australia Medal in 1989 for his services to the construction industry.
*Please note - the live session is limited to 100 attendees only.
Date:
Thursday 27 August, 2020
Time:
2:00pm - 3:00pm AEST or via recording
Price:
AIQS Members - Complimentary
Non-Members - $70 (incl. GST)
CPD Points:
1
Register: 
Live Session - please register below
Recording - register here