Q&A Session on APC Related Competencies (Basic Skills Part 2)
6:30pm Wednesday, 3 March 2021
8:00pm Wednesday, 3 March 2021
Please note: This is an international webinar and will take place at 6:30pm Dubai time.
ABOUT THE TOPIC
Join Dhammika, Dharmendar and Lokitha as they discuss and answer questions related to the below competencies covered at an APC interview:
Quantification and Measurements
Communication 
Personal and Interpersonal Relationship
Business Management
ABOUT THE SPEAKERS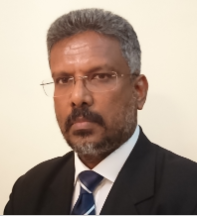 Dhammika T. Gamage, FAIQS, CQS
MBA(USJ), MSc(PM), FRICS, FAIQSSL
AIQS Director and Committee Member of AIQS UAE Branch
Chairman - Chartered Institution of Civil Engineering Surveyors, UAE Region
UAE Representative - Institute of Quantity Surveyors Sri Lanka                                                                                                                                                                 Certified Examiner / APC Assessor of AIQS, CICES, RICS & IIESL                                                                                                                                                                Contracts and Procurement Director - National Investment Corporation  Abu Dhabi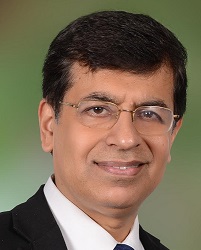 Dharmendar Pardasini, FAIQS
LLM, MSc, FRICS, FCIArb, MCIOB 
Member of the National Board of RICS Middle East                                                                                                                                                                                                 Ex-Committee Member of Australian Institute of Quantity Surveyors, UAE Branch
Contracts and Commercial Director, Parsons Overseas Limited in Dubai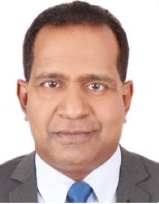 Lokitha Karavita, MAIQS, CQS
BSc. (QS) Hons, MSc (PM), MRICS, AIQSSL
Mr. Lokitha Karavita is a Member of the Australian Institute of Quantity Surveyors (MAIQS) and Certified Quantity Surveyor (CQS).
He is a Steering Committee Member of the AIQS UAE Branch. Chairman of APC Assessment Panel for AIQS membership in the UAE.
He is a Contracts Engineer with over 30 years of experience in pre- and post- contract aspects. He specialises in transmission and distribution of power and water Projects, oil and gas projects, airports and building services sectors at international level. He is conversant with contract documentation & procurement and E-tendering process.
Date:
Wednesday, 3 March 2021
Time:

6.30pm - 8.00pm GMT+4 (Dubai)

Price:
AIQS Members - Complimentary
Non-Members - $30 AUD
CPD Points:
1.5
Register: 
Live Session - please register below
Recording - register here