Webinar: Assessing Value Engineering Proposals – Engineer's Determination by Quantization and Costing Analysis (Recording Option)
9:00am Thursday, 4 March 2021
10:30am Thursday, 4 March 2021
Value Engineering is one of the measures available for controlling either cost or time (or both) of construction works. Often contractors or clients will initiate the Value Engineering process on proposals made or submitted. Engineer's determination or Contract Administrator's advisory roles on the proposal then requires a diligent approach of carrying out a prudent analysis and assessment of the proposal to make an informed decision on whether to accept the proposal and if accepted, determine what would be the commercial implication on the contract.
In doing this, the expertise of Quantity Surveyors becomes a veritable asset in carrying out the quantization and costing of the Value Engineering proposal being submitted. This session will use a case study to demonstrate how a Quantity Surveyor or Contract Administrator can assess a Value Engineering proposal and recommend accordingly.
The session will outline step-by-step considerations of life cycle costing with specific and related live project examples. Attendees will gain confidence in the assessment of Value Engineering proposals to meeting project objectives. Live quantum, values and figures will be used to assist attendees to gain insight in ascertaining contracting parties' rights whilst making determinations on a Value Engineering proposal. This session is recommended for Quantity Surveyors, Contract Administrators, Project Managers, Engineers, Contractors and Clients' representatives and other stakeholders involved in construction contracts.
ABOUT THE SPEAKER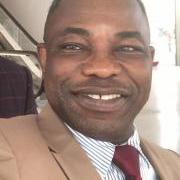 Femi Alofe, FAIQS
Public Works Authority, Doha
Femi Alofe is a Fellow of the Australian Institute of Quantity Surveyors (FAIQS).
He started his Quantity Surveying career from Nigeria after graduating from The Polytechnic Ibadan in 1991 after which he enrolled for M.Sc. Surveying (Construction Management) with College of Estate Management and University of Reading, United Kingdom between 2010 -2014. In 2016, he started his professional doctorate degree in Built Environment with Glasgow Caledonian University, Glasgow, Scotland in the United Kingdom.
He is an active trainer, mentor, and counsellor in many professional arenas. With three decades of post-graduate practice and experience in the quantity surveying profession, his major areas of specialisation are contracts, claims, alternative dispute resolution and construction law. Femi Alofe currently works with the Public Works Authority (Ashghal) in Doha, the State of Qatar.
Price:
AIQS Members - $19.50 AUD
Non-Members - $30 AUD
CPD Points:
1.5
Register: 
*Please register below
*Once you have registered for this recording, an email will be sent containing your invoice and event ticket which will contain the recording link.
This webinar will expire on 4 March 2021