Webinar: Contract Administration: Finding True Partners in Construction (Recording Option)
7:30pm Monday, 10 May 2021
10:00pm Tuesday, 10 August 2021
Please note: This is an international webinar and will take place at 7.30pm Dubai time. The webinar access link will be emailed to registered attendees the day prior to the session.
ABOUT THE TOPIC
Inter-Company relationships in the construction industry are often governed by contracts to allocate risks and responsibilities between parties as well as to enforce performance. Traditional lump‐sum contracts, for example, generally set the commercial drivers that define the strategic goals of clients and contractors on a collision  course. 
This presentation will discuss possible mechanisms to develop team behaviors that could support enhanced performance and create an environment less adversarial, and more collaborative than conventional contracting, without compromising the functional requirements of a conventional contract. 
ABOUT THE SPEAKER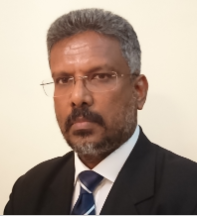 Dhammika T. Gamage, FAIQS, CQS, NDT (Civil Eng.), MCIArb, CIQS-PQS, FIIE(SL), FACostE, FIQS(SL), FRICS, FCInstCES
Director - Australian Institute of Quantity Surveyors (Region 2) and Member of the Executive Committee of AIQS UAE Branch
Chairman - Chartered Institution of Civil Engineering Surveyors, UAE Region                                     
Certified Examiner Trainer / APC Assessor of Australian Institute of Quantity Surveyors, Chartered Institution of Civil Engineering Surveyors, Institution of Incorporated Engineers - Sri Lanka, Royal Institute of Chartered Surveyors                                                                                 
Director - Contracts and Procurement, National Investment Corporation Abu Dhabi 
Price:
AIQS Members - $18
Non-Members - $30 AUD
CPD Points:
2.5
Register: 
Recording - please register below