Webinar: Improving Public Private Partnerships (Recording Option)
12:30pm Monday, 31 August 2020
1:30pm Monday, 31 August 2020
Much hype continues to surround the model. For instance, many of the benefits attributed to the PPP model are not unique to it – such as the transfer of risk to the private sector, efficiencies arising from private sector innovation, and the whole-of-life benefits achieved by bundling maintenance services into the contract. These benefits can also be achieved under more traditional delivery models.
PPPs have unique benefits and some disadvantages. Ultimately, the rationale for PPPs should be based on value for money and the PPP model must continually evolve in response to lessons learned and market conditions.
About the Speaker
Owen Hayford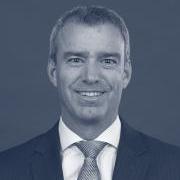 Owen Hayford, DLA Pipers' recent report identifies many steps that governments and industry can take to improve the outcomes of PPP projects. The future of the PPP model, according to Owen looks bright. Join him to discuss the outcomes of the report in this 1 hour webinar.
Date:
Monday, 31 August 2020
Time:
12:30pm- 1:30pm  AEST or via recording
Price:
AIQS Members - Complimentary
Non-Members - $70 (incl. GST)
CPD Points:
1