Built Environment Economist & BCI - September Edition
The September 2021 edition of the Built Environment Economist is now available for AIQS members to read online.
This edition covers a diverse range of topics including:
The current state of play: Australian construction industry
Q & A - minimising risk and improving outcomes
Ravenhall Correctional Centre
Circular economy and construction costs 
Data science and the QS profession 
Critical factors affecting cost and time of prefabricated construction 
Security of payment changes: keeping up with the differences
NZIQS 2021 Conference wrap
Australian BIM and digital engineering education position statement.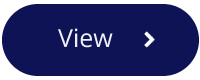 Click here to view the latest Building Cost Index.
Subscribe to receive the print version of Built Environment Economist, which includes the Building Cost Index. An excellent publication to have available for your staff and clients to browse! Click here to find out more.