The AIQS Board consists of leading industry practitioners who are dedicated to advancing the built environment cost profession.
The role of the AIQS Board is to oversee policies, strategic development, and financial performance, set regulations, and appoint and monitor the performance of the Chief Executive Officer.
President - Stephen Warne FAIQS, CQS
Stephen has over 20 years experience as a Quantity Surveyor working in the construction industry. He completed his studies and graduated from Curtin University in 1991. Stephen joined RBB in 2003 and joined the firms Board of Directors in 2012. His experience extends across all facets of professional Quantity Surveying. He has been exposed to all industry sectors including; civil and infrastructure, mining and mineral processing, oil and gas, although in the last 15 years his experience has been almost exclusively within the traditional commercial construction sector.
Senior Vice President - Andrew Brady FAIQS, CQS
Andrew is the Managing Director at GRC. He has extensive industry knowledge and specialist expertise in risk management, cost control, dispute resolution, contract advisory and value management services. Andrew is the youngest person appointed to the AIQS National Board and was presented the Future Leader of the Year Award in the AIQS Infinite Value Awards 2013.  Andrew is also a member of national and international BIM committees and has experience as a Green Star accredited professional.
Junior Vice President - Simon Squire FAIQS, CQS
Simon has three decades of global experience as a Cost Advisor.  Simon is currently in his ninth year at Lendlease as Group Head of Cost Planning.  Before joining Lendlease, he worked for over 20 years as a Quantity Surveyor/Owner's Representative in Australia and North America with the last eight years running the Seattle office of RLB.
Treasurer/Immediate Past President - Mark Chappé FAIQS, CQS
Mark has worked in the property and construction industry since 1978 and is based in Canberra, Australia.  Prior to joining Rider Levett Bucknall in Australia in 1998, Mark was a Senior Partner of a quantity surveying practice in Durban, South Africa.  In 2004, Mark became a National Director of Rider Levett Bucknall and is currently the Managing Director of the Canberra office.  Mark's broad construction and buildability knowledge within the key industry sectors across Australia enables him to provide sound, accurate, demonstrable and efficient cost advice.
Debbie has over twenty-five years in the construction industry working with developers, QS's and builders has given her a unique perspective of all types of companies and how they work. Her experience across the industry has been across Quantity Surveying, Design Management, Estimating, Tendering, Contract Admin and Project Management. Her continued work with the AIQS means Debbie keeps a good perspective of both the client side and builders side of the industry.
Leong Choong Peng FAIQS, CQS
An independent consultant, Leong C P is a hands-on construction and development professional with over 40 years of expertise in the construction industry.  Leong is versed in contract negotiations, estimating/cost planning, contract/project management, contract administration and procurement.  His market sector experience includes offices, retail, hotels, residential, entertainment, sports and leisure, educational, health care, industrial, air transportation projects and technical due diligence/project monitoring services. He has work experience within Asia encompassing Thailand, Cambodia, Laos, Myanmar, Vietnam, Bangladesh and Malaysia.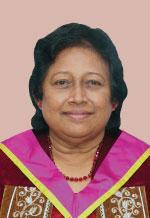 Chitra Weddikkara FAIQS, CQS
Chitra is the former Dean of the Faculty of Architecture, University of Moratuwa, and former Head of the Department of Building Economics, the Past President of the Institute of Quantity Surveying Sri Lanka and the Past President of the Sri Lanka Institute of Architects. Chitra holds the Chair of Professor of Quantity Surveying, University of Moratuwa and is the Dean/ Academic Director of the Colombo School of Construction Technology. Chitra is well connected in the Sri Lankan construction industry and has over 30 years' experience working in the built environment profession. 
Robin Wheelwright FAIQS, CQS
Robin has over 30 years of Quantity Surveying, Construction Cost Management and Estimating experience as a consultant to private developers, governments, architects, engineers and builders on a significant range of projects embracing almost every sector of the construction industry including building, civil, mining and petrochemical.  Robin is passionate about the role of the Quantity Surveyor within the property development and construction industry.
With over 20 years of experience gained in Australia, UK and USA, Jane is a skilled cost planner and estimator, delivering cost consulting at various design phases. Jane's approach to cost management and risk assessment requires constant communication with all project stakeholders to ensure a complete understanding of the scope, operational impacts and end user requirements. Jane is currently the AECOM ANZ Cost Management Practice Director.
Andrew has extensive experience in the construction industry undertaking project management, financial management, and site management roles at various contracting levels. His broad experience ranges from airfield, shipbuilding and submarine facilities, operational facilities, civil infrastructure, contamination remediation, mine closures and commercial office fitout projects spanning multiple geographic locations.  He has demonstrated experience operating as a Quantity Surveyor, Project Manager and Site Manager on Defence and Commercial projects and have an unrelenting focus on best practice in building a strong understanding of the technical elements of construction.
An experienced senior manager of more than 30 years, Fiona has worked in all areas of the property and construction industry.  As a Certified Quantity Surveyor, she combines an excellent understanding of the most economic ways to achieve project outcomes with creative problem-solving abilities and well-honed people management skills.  Fiona's experience in the public and the private sectors enables her to work effectively with teams from each environment, utilising their different advantages and managing their constraints.
Mark Freestone FAIQS, CQS
Mark has over 30 years' property, construction and infrastructure industry experience in the UK and Australia. Mark has professional skills in a wide range of Quantity Surveying and Cost Engineering services, which have been implemented across a broad spectrum of projects spanning most sectors of the property, construction and infrastructure industries for national and international clients. Mark has particular expertise in Pre Contract Services covering Feasibility, Cost Planning and Cost Estimating, as well as Due Diligence, Comparative Cost Analysis and Value Management.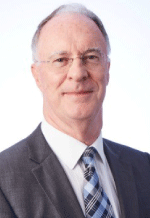 Mike O'Shea is a Certified Quantity Surveyor and Certified Facilities Manager.  Mike has been a Director and Principal for over 25 years and has over 35 years' practical experience in Estimating/Quantity Surveying on infrastructure projects and 20 years' experience in undertaking operational reviews, outsourcing, contracting out and procurement of maintenance, cleaning and facilities management services. Mike has both provided estimating/contract and risk management services on a range of infrastructure projects including rail, roads, oil & gas, water, power and mining and managed teams of estimators/cost/contract managers during the pre and post contract phases of projects.
Stuart Gillies AAIQS, CQS
Stuart has over 20 years of experience providing quantity surveying and cost management services for a broad range of projects in the retail, commercial fitout, sports and residential sectors. Stuart's particular fields of expertise include cashflow reporting, project benchmarking, preparation of estimates, post contract administration, cost planning, bills of quantities, financiers' reports, project expenditure reporting, project tender analysis, environmental and innovation analysis, tax depreciation schedules and dispute resolution work.