RIB Software is a pioneering enterprise, committed to driving innovation in the construction and real estate industries. We are the home of iTWO costX, an all-in-one BIM and 2D takeoff and estimating software solution first released from our Brisbane office in 2004. 
More than 15 years later, iTWO costX is the software of choice for quantity surveyors across Australia and in 90+ countries around the globe. More than 16,000 licences have been sold since the product's initial launch, with different feature levels available to suit businesses large and small. Our other innovative products include iTWO benchmark, a fully-web based solution for quick and accurate benchmarking and conceptual estimating.
RIB is committed to educating the future generations of construction, so iTWO costX is available to quantity surveying students at universities in Australia and worldwide. 
Our enterprise was known as Exactal prior to June 2020, when we changed our brand and product identity to align clearly with our parent company RIB Software. iTWO costX and iTWO benchmark can be integrated within RIB Software's iTWO and MTWO enterprise platforms, both of which help construction managers to take the next step through 5D BIM, big data and other next-generation technologies.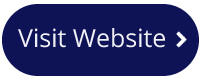 ---

Member Advantage Insurance Broking has established Professional Indemnity and Public Liability insurance facilities specifically tailored for AIQS members.  A panel of insurers has been appointed to meet the wide variety of member needs.
The facility includes the following features specific to the core Professional Indemnity and Public Liability Insurance requirements of members:
Highly competitive pricing
Broader cover:

Claims Mitigation Expenses
Statutory Fines and Penalties

Includes cover for members working overseas, anywhere in the world.
Contact the team at Member Advantage Insurance for an exclusive contract review service.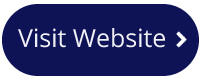 ---

Established in Melbourne in 1966, Payton has a long and proven track record of partnering and delivering funding solutions for developers of Australian real-estate projects.
 
Equipped with a deep understanding of the market and a creative toolset of funding options, our expertise is in assisting our clients to leverage their equity to the most efficient level.
 
Against a backdrop of challenging credit conditions and regulatory uncertainty, today's borrowers are looking for funding certainty more than ever. We deliver this through our transparent, competitive solutions with capacity to assist at all levels of the capital stack from preferential equity through to senior funding.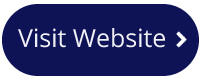 ---