Equipping yourself with the Certified Quantity Surveyor (CQS) designation highlights to clients that you have the technical skills and experience to deliver the full complement of core quantity surveying services.
The CQS designation is available to professionals who are current financial AIQS Voting members (Associate/Member or Fellow) in Good Standing, and new applicants to Voting membership. 
Alternatively, non-AIQS Voting members can apply for CQS designation concurrently with their Member grade application.  
Attain the CQS Designation to Unveil a Myriad of Opportunities
The ability to showcase to clients that you have the requisite Quantity Surveying skills, experience, and knowledge to deliver exceptional services
The opportunity to collaborate on projects with organisations that now demand the services of a CQS
Being able to enhance your marketing collateral as you are rewarded with the official CQS logo and postnominals as well as promote yourself as a Certified Quantity Surveyor
Join one or both of the AIQS Strata Defects Inspection Panels for New South Wales
Eligibility for inclusion on AIQS committees and registers as they become available.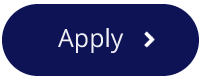 If you have any questions relating to the CQS designation, please contact us.