New security of payments reform
4:30pm Thursday, 25 November 2021
6:30pm Thursday, 25 November 2021
Peppers Kings Square Hotel Perth
621 Wellington Street
Perth
,
Western Australia
6000
Australia
Security of Payment Law Reform - Inside the Building and Construction Industry (Security of Payment) Bill 2020 (WA) (Bill)
The WA government recently announced the introduction of the above Bill into State Parliament. It aims to deliver the current government's election commitment to "provide a fairer system for those carrying out construction work or supply related goods and services in WA."
Enacted in 2004 and amended in 2016, the Construction Contracts Act (WA) was intended to keep money flowing quickly down the chain of construction contracts in WA. Despite these efforts, WA contractors are still often denied payment, either on time or at all. This has prompted a further raft of proposed reforms, as set out in the Security of Payment Bill.
If enacted, the Bill promises to make substantial changes to the way in which payments to construction contractors are regulated and protected. The proposed new laws include:
More extensive prohibitions on withholding of monies earned by subcontractors
Shorter time limits
Striking down unfair time bars; and
Restraints on dealings with retentions and other performance securities.
Join HHG Legal Group's Special Counsel, Daniel Morris and Associate Patrick Beilby for our upcoming Construction Law Q&A to learn more about the proposed changes in a relaxed and interactive setting.
About the Speaker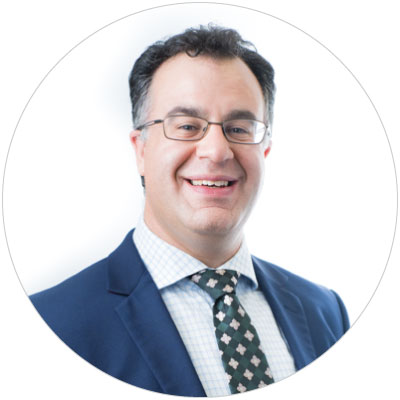 Daniel Morris
HHG Legal Group
Admitted to practise law in 2003, Daniel has advised and litigated in a variety of practice areas, including construction, Commonwealth crime, corporate and commercial disputes, personal property, security law, planning and development, property disputes, vocational regulation and equity and trusts. Daniel is experienced in all aspects of litigation and dispute resolution, including trial and appellate advocacy in all WA courts. Since 2007, Daniel has developed particular expertise in construction law.

Daniel graduated from the University of Melbourne's Construction Law Masters course in 2013 and has been widely published in the area, including in the prestigious Australian Law Journal and the International Construction Law Report.
Daniel has lectured in law at several universities, coached and judged the WA Law Society's School Mock Trial competition and regularly presents to various professional and industry audiences.
Date:
Thursday, 25 November 2021
Venue:
Peppers Kings Square Hotel Perth
 
621 Wellington Street
 

Perth WA 6000

Time:

4.30pm start

Drinks and refreshments will be available after the presentation.

Price:

AIQS Members - $80

Non Members - $100

CPD Points:
1.5
Register: 
Please register below