How to Mitigate Potential PreConstruction Risks Before a Shovel Breaks Ground
12:00pm Wednesday, 5 August 2020
1:00pm Wednesday, 5 August 2020
The construction industry is undergoing a dramatic shift, using technology to identify and mitigate potential areas of risk earlier in the projects, well before a shovel enters the ground.
BIM solutions allow for a more integrated preconstruction approach, allowing teams to arrive at the most optimal cost, schedule, and construction sequence at an early stage.
Quantity surveyors and cost estimators/planners are key to setting up the projects for success from the start. However, gathering quantity information for cost can both be a time-consuming process, as well as lead to manual errors. Incorrect quantity information leads to big disruptions of planned cost and schedule, which we've seen are at the core of project success.  Join this session to learn how to mitigate project risk from the start using BIM technology that is sure to deliver success from start to finish.
About the Speaker: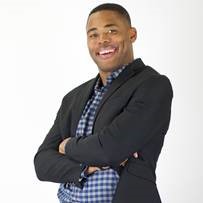 Nicholas Childs 
Regional Sales Manager, Autodesk Construction Cloud
 
Nicholas Childs is the APAC Regional Sales Manager focused on advising construction professionals how to make better decisions and deliver projects on time and in budget.
Nick is originally from the US and is experienced working with top global customers on customised workflows and data modelling. Before joining Autodesk in 2019, Nick spent many years in AEC industry as a construction advocate.
Nick holds a degree in Administration and Science from the University of Montana. He currently lives in Chicago and before COVID, spent most of his time working and travelling to global organisations in the US and in Asia.
 
*Please note - the live session is limited to 100 attendees only.
Date:
Wednesday, 5 August 2020
Time:
12:00pm - 1:00pm AEST or via recording
Price:
AIQS Members - Complimentary
Non-Members - $70 (incl. GST)
CPD Points:
1
Register: 
Live Session - is now at capacity. Register for the recording here.
This session is proudly sponsored by: