Q&A Session on APC Related Competencies (Basic Skills Part 1)
6:30pm Wednesday, 24 February 2021
8:00pm Wednesday, 24 February 2021
Please note: If you have not yet received the live link, please contact international@aiqs.com.au
ABOUT THE TOPIC
Join Ajantha and Eeswar as they discuss and answer questions related to the below competencies covered at an APC interview:
Professional Practice
Computer and Information Technology 
Business Management
Governmental Regulation and Law
ABOUT THE SPEAKERS

Ajantha Premarathna, FAIQS, CQS
MBA(USJ), MSc(PM), FRICS, FAIQSSL
President of AIQS International - Region 2
Representative of Australian Institute of Quantity Surveyors for UAE
AIQS APC Chairman/Assessor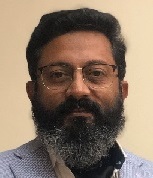 Bagavad EEswar S, MAIQS, CQS
BSc. (Hons) QS, FRICS, ICIOB, MIS, CIPM, MCIArb, FQSi
Mr. EEswar is a Seasoned experienced Profit Management Professional with more than 30 years of experience in the field of construction and real estate.  He offers Profit Centric focus to projects. Currently practicing cost and Contracts management including dispute prevention and procurement assistance to all the verticals of Construction industry. He manages 3EG group, offering Profit advisory on construction and project management across APAC region.
Date:
Wednesday, 24 February 2021
Time:

6.30pm - 8.00pm GMT+4 (Dubai)

Price:
AIQS Members - Complimentary
Non-Members - $30 AUD
CPD Points:
1.5
Register: 
Live Session - please register below
Recording - register here