Webinar: Introduction to the NEC4 suite of contracts (Recording Option)
5:00pm Wednesday, 21 April 2021
6:00pm Wednesday, 21 July 2021
Join Ian Heaphy as he provides an introduction to NEC4 Contracts and how they are used.
This webinar will cover:
Background to the NEC 
NEC characteristics and philosophy
NEC contract family
Roles and responsibilities
NEC key features, including early warning, the programme and compensation events
NEC support
ABOUT THE SPEAKER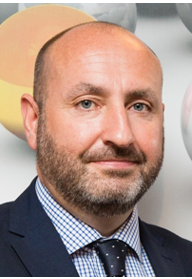 Ian Heaphy
IN Construction Consulting, NEC4 contract board and director
Ian has over 25 years of experience in the construction industry, including aviation, oil & gas, rail, water, highways and building. He has worked with clients in the UK, Europe, Middle East, Far East, North America and Australia including government bodies, private sector employers and contractors. Ian specialises in the development of innovative procurement strategies with particular expertise around partnering, alliancing and target cost contracts.
Ian is a member of the NEC4 Contract Board has been directly involved in drafting and shaping the fourth generation of NEC contracts.
Ian regularly facilitates workshops and delivers training in contract forms and procurement & contract strategies. He also frequently speaks at industry events and has had numerous articles published in construction journals. In addition to his NEC and procurement work Ian also acts as adjudicator, dispute resolver and quantum Expert Witness.
Price:
AIQS Members - $35
Non-Members - $50 (incl. GST)
Register: 

Recording - register below

*Once you have purchased this recording, the link will be available on your invoice.
This session is sponsored by: