1. Locate the "Find a Quantity Surveying Firm" section under the "Directories" tab in the main heading bar.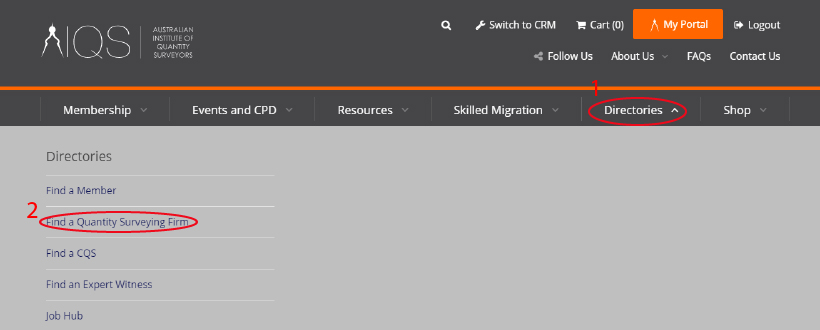 2. To list your listing, select "View Directory" and then click "Create Vendor Directory Entry" on the top left-hand side of the page.
3. Fill in the below-required fields for your QS firm listing: 
Business Name 
Directory Display Opt-In (should also select "Display In Directory", this will display your listing in the directory)
Business Services 
Business Specialisations
 About Us section
Contact Information section
Key Contacts section 
4. When uploading your company logo, simply select "Choose File" - locate your logo file and "Upload" your logo. Once the logo has been uploaded, you can select the focus area for your logo. To do this, simply click inside the "Focus rectangle" box, then click on top of the featured logo and click and drag to highlight the area of the logo you wish to focus on. If you wish to crop the image, simply click inside the "Crop rectangle" box and click and drag to highlight the area you wish to crop the image down to.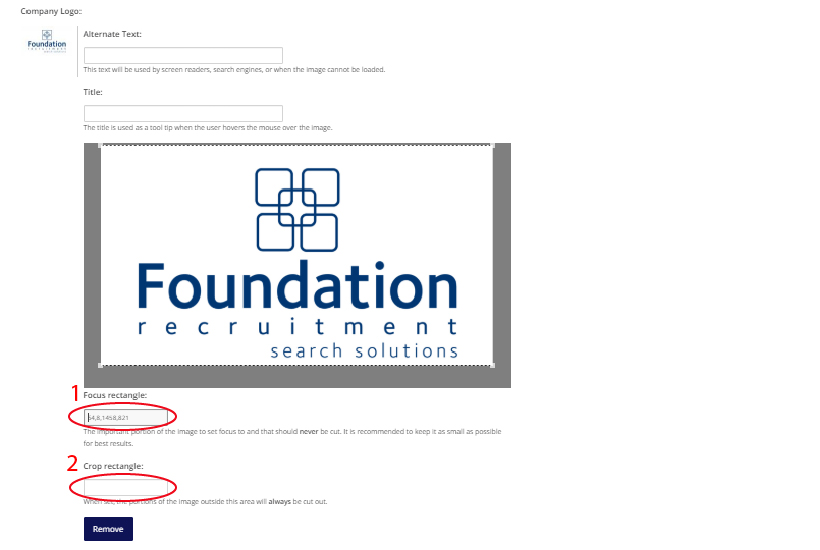 5. Once you have imported all your details – click "Save" at the end of the page.  Now a preview of your listing will appear - this where you review your listing to make sure you have filled in all the details correctly. If there is anything you wish to change, simply hit the "edit" button to do so. Once you are happy with all the details – click "Pay to publish" then click – "Checkout" – enter in your billing and credit card information and then click "Process Payment". 
6. Before your listing will appear live, it must be approved by admin, this can take up to 48 hours. Once live, your advert will appear on the website for 12 months. You will be able to view your advert in one of two ways: via your online portal or via the "Job Hub" section. To access it via your online portal – click "My Portal" in the top left-hand corner of the website, then scroll down to "My Account" on the left-hand side of your portal and select "QS Firm Directory Entries". This is where you will be able to edit the listing once it is live. To do so, simply click the "Business Name" and follow the prompts.