Public Private Partnerships (PPPs) enjoy a good reputation in Australia for delivering projects on time and within budget. But there have been some high-profile failures, and they remain controversial.
Much hype continues to surround the model. For instance, many of the benefits attributed to the PPP model are not unique to it – such as the transfer of risk to the private sector, efficiencies arising from private sector innovation, and the whole-of-life benefits achieved by bundling maintenance services into the contract. These benefits can also be achieved under more traditional delivery models.
PPPs have unique benefits and some disadvantages. Ultimately, the rationale for PPPs should be based on value for money and the PPP model must continually evolve in response to lessons learned and market conditions.
Owen Hayford, DLA Pipers' recent report identifies many steps that governments and industry can take to improve the outcomes of PPP projects. The future of the PPP model, according to Owen looks bright. Join him to discuss the outcomes of the report in this 1 hour webinar.
About the Speaker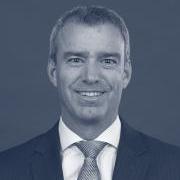 Owen Hayford
Parter, DLA Piper
One of Australia's leading construction and infrastructure lawyers, Owen is highly sought after by clients that enjoy his "commercial accumen" and "outstanding work ethic". With over 25 years experience, Owen leads the Australian projects team at DLA Piper. He is experienced in all forms of contracting including privately financed PPPs, publicly funded PPPs, collaborative contracts and traditional construction procurement. His experience extends across a range of sectors including government, transport, energy, water, defence and social infrastructure. Owen led the legal team that advised the NSW Government on the PPP contracts for Sydney Metro Northwest and the Waratah Train fleet, as well as various toll roads.  He is presently advising the D&C JV to a bidder for the Victorian Government's North East Link PPP Project. He has an excellent market reputation and long-standing relationships with the full gamut of project participants including government, consortia, contractors, operators, financiers and investors.