Built Environment Economist & BCI - December Edition
The December 2021 edition of the Built Environment Economist is now available for AIQS members to read online.
This edition covers a diverse range of topics including:
Tribute to Stephen McCoullough FAIQS
Looking Beyond 2021
All In… on Being Human
Q & A with Maria Orlovic FAIQS
Building on the Beach – Quantity Surveyors Add Value to Surf Life Saving Club Rebuilds
Infrastructure Q & A
Indemnities in Construction-Related Contracts
QS Visionaries
Sustainable Temporary Adaptive Reuse (STAR) – Turning Underused or Vacant Property into a STAR
Building Better Places means Collaborating on the "Bigger Picture"
Supply Chain Leadership: Putting Added Value Above Price
How do Construction Costs Really Work?
Disaster Recovery.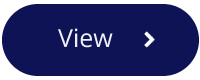 Click here to view the latest Building Cost Index.
Subscribe to receive the print version of Built Environment Economist, which includes the Building Cost Index. An excellent publication to have available for your staff and clients to browse! Click here to find out more.