Rider Levett Bucknall Victoria Pty Ltd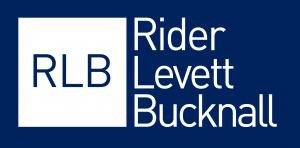 Rider Levett Bucknall Victoria Pty Ltd
Contact
Level 13, 380 St Kilda Road
MELBOURNE
,
VIC
,
3004
Australia
View Map
Key Contacts
tony.moleta(at)au.rlb.com
ewen.mcdonald(at)au.rlb.com
About Us
RLB is Oceania's largest and most experienced construction consultancy, specialising in Cost Management, Programming and Advisory services.
With over 4,000 people in more than 120 offices around the globe, RLB has the right people in the right places to assist with delivering successful project outcomes. Our range of expertise and organisational resources means we can bring together the best team of consultants. We are committed to our core services and pride ourselves on our dedication to customer care and leading edge service provision.
COST MANAGEMENT AND QUANTITY SURVEYING
Our approach to cost management is one which focuses on the business needs of the customer and enables them to make informed decisions in relation to their property assets. Our skill in procurement enables us to develop a strategy that encompasses the most suitable techniques, contracts and risk analysis to deliver a service tailored to your needs. In order for our estimates to be as accurate as possible, we have a comprehensive set of cost planning tools and an extensive database of cost information at our fingertips. Our cost managers have a sharp commercial edge and a sound understanding of business, honed by working on complex projects for demanding clients; forging lasting and profitable relationships. Our range of services is enhanced by our sector expertise and appropriately experienced staff that will provide positive advice at the various stages of the project cycle.
Project Programming
RLB's project programming and delay claim analysis division utilises the latest project planning techniques to best manage project related time risks from feasibility through to completion, across all building sectors. The skilled project programming professionals at RLB have strong capabilities across all sectors, and utilise the latest project planning techniques. With an in-depth knowledge of a wide range of construction techniques and delivery methodologies, and experience working for owners and developers as well as contractors, we manage the time related risks on your projects, allowing you to focus on what you do best.
ADVISORY
At RLB we group specialist consultancy services under the term Advisory. We offer: design management, specification consultancy, strategic facility management, contract advisory and sustainability consultancy. Our services have been developed, tailored and applied to many high profile projects across the globe working with some of the world's most prestigious customers and designers. We can provide high level expert advice as well as more practical support with documentation, contractual matters, sustainability assessments, whole-life cost modelling, project or office wide design team set-up, hands on project administration, reporting, and planning.
Arbitration / Mediation
Asset Cost Management
Asset Management
Benchmarking
Benchmarking - Elemental and Functional (Areas and Costs)
Contract Administration
Contract Claims Advice
Contract Management
Cost Planning and Management
Due Diligence Assessments
Elemental and Functional Areas
Engineering Services Cost Management
Estimating
Expert Witness
Expert Witness and Opinion
Feasibility Studies
Independent Certification and Review
Insurance Reinstatement Valuations
Insurance Replacement Valuations
Life Cycle Costing
Project / Construction Management
Risk Management
Sinking Fund Analysis
Sustainability
Tax Depreciation (Commercial)
Tax Depreciation (Domestic and Commercial)
Tax Depreciation (Domestic)
Tax Depreciation (Residential and Commercial)
Tax Depreciation Schedules
Tender Documentation and BoQ
Value Engineering and Management
Value Management
Airports
Arts
Civic
Civic Buildings
Civic Infrastructure
Civil
Civil Buildings
Civil Construction
Commercial
Commercial Office
Culture and Entertainment
Data Centres
Due Diligence Assessments
Education
Environmental / Sustainability
Health
Heritage Listed Projects
Heritage Works
Hospitality
Industrial
Infrastructure
Insurance Reinstatement Valuations
Leisure and Hospitality
Marine
Mining
Mining and Gas
Oil and Gas
Power Supply
PPPs
Railways
Residential
Retail
Security and Detection
Sports and Recreation
Transport
Water Supply / Storage