Donald Cant Watts Corke (NSW) Pty Ltd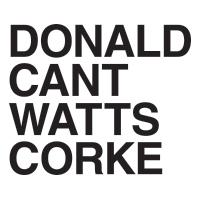 Donald Cant Watts Corke (NSW) Pty Ltd
Contact
Level 10, Angel Place
123 Pitt Street
Sydney
,
NSW
,
2000
Australia
View Map
About Us
Since 1966 Donald Cant Watts Corke has helped some of Australia's most respected organisations turn their ideas into reality. Our reputation has been built on integrity, passion and reliability and we are now Australia's largest privately owned cost and project management services provider. We offer nationwide service delivery through our offices in Melbourne, Canberra, Sydney, Brisbane, Regional Queensland, Adelaide, Perth and Darwin. This unified national structure ensures you receive consistently outstanding results through all phases of your construction project. In every state and territory we have partnered with government, private and public organisations, to deliver some of Australia's most advanced and complex developments across a wide range of sectors. Our team of more than 140 professionals tailor our approach to meet your unique needs. Our core services include:
• Quantity Surveying
• Health Advisory
• Project Management
• BIM Management
• Engineering Services
• Infrastructure Services
• Facilities and Asset Management Services
Our Directors remain involved with all projects from start to finish, giving you continuity, security and the best possible project outcomes. Whatever your project challenges, our team of industry professionals will bring together their extensive experience, across a variety of projects worldwide, to ensure they achieve the best results for you.
Asset and Facilities Management
Asset Management
Benchmarking
Benchmarking - Elemental and Functional (Areas and Costs)
Contract Administration
Contract Claims Advice
Contract Management
Cost Planning and Management
Due Diligence Assessments
Engineering Services Cost Management
Estimating
Expert Witness
Expert Witness and Opinion
Facility Management
Feasibility Studies
Independent Certification and Review
Insurance Replacement Valuations
Life Cycle Costing
Project / Construction Management
Risk Management
Sinking Fund Analysis
Sustainability Consulting
Tax Depreciation Schedules
Tender Documentation and BoQ
Value Engineering and Management
Value Management
Airports
Arts
Civic Infrastructure
Commercial
Culture and Entertainment
Data Centres
Education
Environmental / Sustainability
Health
Heritage Listed Projects
Hospitality
Infrastructure
Leisure and Hospitality
Marine
Mining
PPPs
Railways
Residential
Retail
Sports and Recreation
Water Supply / Storage