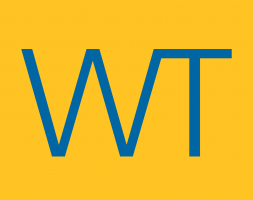 Level 2,
169 Pirie Street
Adelaide
,
SA
,
5000
Australia
View Map
About Us
We are award-winning international cost management consultants, quantity surveyors, sustainability consultants, asset and building consultants, PPP advisors and facilities managers.
Our expertise covers the building, construction and infrastructure sectors, as well as the management of facilities and the provision of consultancy services.
At WT, our Clients' vision is our goal. We understand that there is no such thing as a standard project. We tailor solutions to meet each client's needs and objectives.
Not just in Australia and the United Kingdom. You'll find us in Europe, Asia, India, North America, Central America and the Pacific, providing consultancy services for public and private sector clients. When you work with WT, you work with the collective thinking of 1,260 of the profession's best people.
That makes us one of the world's leading international cost and consultancy firms. But we're not only large, we're also fiercely independent. We own and control all of our individual offices wherever we operate. This is the world of WT: a world of seamless and efficient consultancy services delivered through partnering with clients.
Arbitration / Mediation
Asset and Facilities Management
Asset Cost Management
Asset Management
Benchmarking
Benchmarking - Elemental and Functional (Areas and Costs)
Carbon Measurement
Contract Administration
Contract Asset Management
Contract Claims Advice
Contract Management
Cost Planning and Management
Due Diligence Assessments
Elemental and Functional Areas
Engineering Services Cost Management
Estimating
Expert Witness
Expert Witness and Opinion
Facility Management
Feasibility Studies
Independent Certification and Review
Insurance Reinstatement Valuations
Insurance Replacement Valuations
Life Cycle Costing
Risk Management
Sinking Fund Analysis
Sustainability
Sustainability Consulting
Tax Depreciation (Commercial)
Tax Depreciation (Domestic and Commercial)
Tax Depreciation (Domestic)
Tax Depreciation (Residential and Commercial)
Tax Depreciation Schedules
Tender Documentation and BoQ
Value Engineering and Management
Value Management
Airports
Arts
Carbon Measurement
Civic
Civic Buildings
Civic Infrastructure
Civil
Civil Buildings
Civil Construction
Commercial
Commercial Office
Culture and Entertainment
Data Centres
Due Diligence Assessments
Education
Environmental / Sustainability
Health
Heritage Listed Projects
Heritage Works
Hospitality
Industrial
Infrastructure
Insurance Reinstatement Valuations
Leisure and Hospitality
Marine
Mining
Mining and Gas
Oil and Gas
Power Supply
PPPs
Railways
Residential
Retail
Security and Detection
Sports and Recreation
Transport
Water Supply / Storage